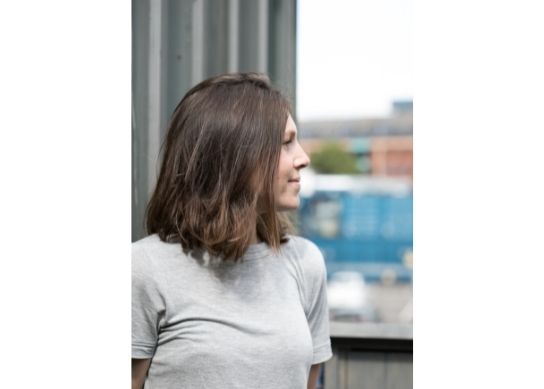 Tessa Lidstone, co-founder of Box-E in Bristol
What is your morning schedule and routine – what tasks do you have, and how do you plan for the long-term?
I have nine and six year old daughters so my mornings are a whirlwind of spelling practice, hair plaiting and feeding the guinea pigs, alongside printing the day's menus and getting the napkins in the wash before the school run.
What are your first tasks of the day?
I like the calm of the restaurant first thing in the morning. It's a more relaxing time to do jobs like stock checks. We work closely with a number of local producers and suppliers and delivery time is a good chance to chat about what's coming into season and what we might need for special events. We have the radio on while the kitchen prep gets done and I set up the restaurant and terrace for service.
How do you manage general tasks and react to problems and happenings?
There is something very comforting and reassuring about doing the same pre-service tasks. Programming the till, turning the coffee machines on. It all helps build the momentum before opening the door for guests. I try not to get waylaid by admin, but there is always something – like responding to work experience students or coordinating tasting nights.
Service – how you operate and what do you do, both for lunch and dinner?
We are open for seven services a week and I try to only work half of them so that I can be there for our girls. This isn't always possible – next week I'll be in for six out of the seven services – and work/family balance is always a massive plate spinning challenge. Despite this, I love the buzz of service, sharing our restaurant with guests, recommending wines, helping make occasions special. This balances out some of the more faceless, mundane things being a small business owner entails.
What other jobs do you have?
Our restaurant is tiny and so is our team. This means my responsibilities range from doing all our reservations and accounts, to devising our wine list and planning our special events. I am great at washing up! It's handy to know you can do anything if you need to.
Managing your staff – how you do this, what's rewarding and what's difficult?
This week we celebrated one of our team having worked for us for five years – nearly the whole time our restaurant has been open. Another isn't far off that amount of time with us. It feels amazing to have created an inclusive workplace where people want to stay and learn. During the first lockdown in particular I felt a real burden of responsibility for this tiny team – we couldn't fail because not only was it our livelihood, and our girls', but theirs too. That gave me huge anxiety.
And how do you wind down and what do you do in your spare time?
I walk to and from home and the restaurant and I love the blast of fresh air to clear my head. Running and gardening are my mindfulness activities. I'm a planner and my brain doesn't stop whirring but at least I can't be doing restaurant admin at the same time. Sundays are family days – no work, no school, and we mentally refuel for the week ahead.
Since covid hit we stopped opening the restaurant on a Tuesday so that we could continue with some of our lockdown voluntary projects. One of them is teaching cooking to young people who've been permanently excluded from school. It's something you have to be in the moment for and I like the simplicity of chopping onions together, especially in particularly hectic weeks when I have a lot to deal with at the restaurant.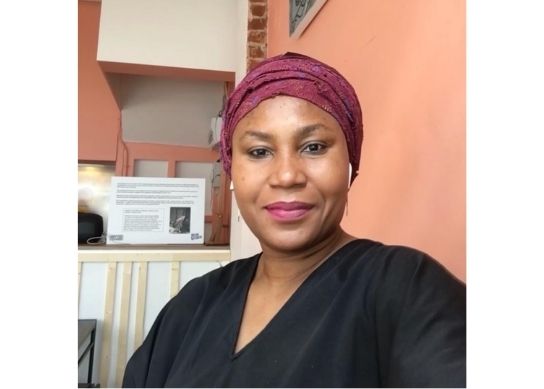 Joké Bakare, owner and founder of Chishuru, Brixton
What is your morning schedule and routine – what tasks do you have, and how do you plan for the long-term?
I try to arrive for 8.30am each day, and open the restaurant up. Usually Dean (co-worker) will have delivered our fruit and veg by then and that will all be waiting for me to prep. Our meat and fish comes next, courtesy of Damian, and we often have a quick chat about music as he loves what I play in the restaurant.
I'll then go out into Brixton Market to get the more ethnic stuff we need: plantains, cassava, and breadfruit from Aziz, and specialist spices from a shop called Nour.
I'll grab a coffee from Momo, a lovely Tunisian guy at the end of the market, or maybe an oat flat white from L'Atelier. They always offer me a croissant and I always say no, unless it's an almond cream-filled one then I find it hard to refuse. While I'm drinking my coffee I look over the MEP (mise-en-place, the list of tasks to do in the kitchen).
What are your first tasks of the day?
My chef Danny comes in late morning, and we have a quick meeting and get down to prepping. The pressure doesn't start til our first customer steps through the door.
Service – how do you operate for lunch and dinner?
We're a small restaurant so we've always just got two or three people on the floor – Raf, my fantastic manager, and Afiya and Dami who work alongside him. They have to have brilliant product knowledge because the nature of offering means customers are always asking questions – what's this spice blend, how was this made, what are these flavours. It's rewarding for them to be able to answer anything that comes their way.
Our menu format for dinner now is a set menu only: £45 for five courses, with a choice of mains. It works really well as a way of exploring what we do. I like to change the menu up every month, with some popular dishes staying on and others on rotation. We're not driven by the seasons so much – of course when something is plentiful we like to have it on the menu – but more by experimentation and what excites me.
What other jobs do you have?
Raf now takes care of the admin side of the business, as well as running the floor. My business partner Matt helps me out with the operational side of things – future planning, for example, and the wine list. Food development is all me of course.
Managing your team – how do you take the lead? What's rewarding and what's difficult?
As it's such a small team, we're more like a family, although in the past people have become too comfortable and it was weird. But on the whole we're a small, happy team.
Any other thoughts on your day and your restaurant?
There's a real sense of community, being in Brixton Village. When Momo has a community bake on, he'll get me in to have a taste. We have great relationships with some of our neighbours, like Temaki, a specialist Japanese hand roll restaurant opposite – for staff meals, we do food swaps with them most days. We recommend them to our customers and they recommend us to theirs. It's the same with Champagne Plus Fromage just along the row. There's always a friendly face popping in to say hi.
And how do you wind down?
I sleep! And I eat out as much as I can because there are so many places to get inspired in London. My favourite places at the moment include Akoko and Singburi, and I really need to go back to Silo.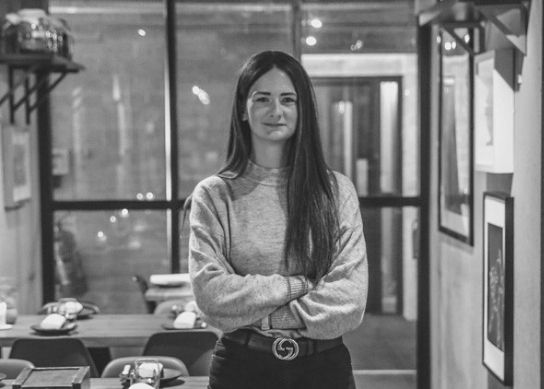 Stacey Sherwood-French, co owner of JÖRO in Sheffield
What's your morning schedule and routine – what tasks you have in the immediacy, and what might you be planning for the long-term?
My priority tasks are checking in with our teams, then checking up on weekly financials and KPIs.
Once the site routines are met, I start to work on business development. I'm currently focusing on retail for JÖRO with our own lifestyle brand and business expansion, as we have a couple of new projects due to be announced later this year!
Do you start with a coffee, have a meeting over breakfast?
The very first thing I do is grab a coffee! I then tend to go see the team, say good morning and see how everyone is doing and nosey at what they are working on for the day. Mornings are a key time for this as we begin service at 12pm – after this point the daily focus is on service.
How busy you become and how do you deal with complications?
So one of my working mottos for planning is that you should only ever plan your day around 70 per cent of your working hours. The other 30 per cent is reserved for anything new that comes along or needs to be prioritised. I've always found this to help manage stress and ensure we get everything we need to get done.
This is ever more important now we have multiple venues, delivering fast solutions to problems is a key skill I've developed over the years. Practice makes perfect!
Service specifics – how you operate and what you do, both for lunch and dinner
At JÖRO we open Wednesday to Saturday. Our service begins for lunch at 12pm and 2pm, then our evening service starts at 5:45pm, with a second sitting at 8:30pm. We actually changed to this due to the pandemic, when we reduced our dining room to only seven tables in the restaurant. We have decided to keep this format as we prefer the space in the restaurant for our guests.
I'm not always in service these days. We have developed a fantastic team that we trust to manage the room. But I enjoy supporting the team and speaking with our guests. Most of the time people will see me pop in and out throughout the day. We have a few locations now so I spend time visiting each one throughout the week.
What other jobs do you have?
Some of the best perks – food and drink development. I'm not drinking at the moment so wine tasting is off the cards, but I've been involved in developing our non-alcoholic drinks pairings.
Then there's food tasting, which is continuous and the best part of the job. Earlier today we were trying the new kombu ice cream with kombu caviar. It's coming to the menu next week…
Otherwise, I work on retail development. This year we launched a selection of our own brand products. We are expanding this hugely in the coming months as well as opening a retail shop front.
How do you manage your staff?
We work with them, support and guide them, but hold everyone accountable for their actions. You will often see me polishing glasses and cutlery. I find this a great opportunity to talk with team members on the job and look at their practices, from basic jobs all the way up to advanced service.
It's a great time to assess how efficient operations are and also check back on team training. Continual checking back is key to our operations. Not everyone is perfect and mistakes happen – therefore two sets of eyes are better than one.
And how do you wind down? What do you do in your spare time?
I like taking our dachshund, Leonard, for a walk. Fresh air and sometimes a little sunshine works wonders for winding down and we are lucky to be surrounded by the Peak District for this. There are some beautiful walks. The sound of fresh water running is something I find very relaxing. Otherwise researching, reading, enjoying silence, or visiting family and friends.
First published in our sister publication CODE Hospitality