This farm-restaurant hybrid is the brainchild of chef Dan Cox who left the higher ranks of Simon Rogan's empire five years ago to farm 120 acres in Cornwall's Tamar Valley. With partners Tim Williams and Claire Hannington-Williams they're growing an abundance of interesting vegetables and heritage grains, rearing sheep, establishing a micro dairy and even producing their own ceramics with glazes from natural sources like sheep bone ash. Only a select few suppliers - scallops from a local free-diver, mushrooms from Dart Valley Funghi - match the exacting standards of quality and good stewardship of the land and sea upheld at Crocadon.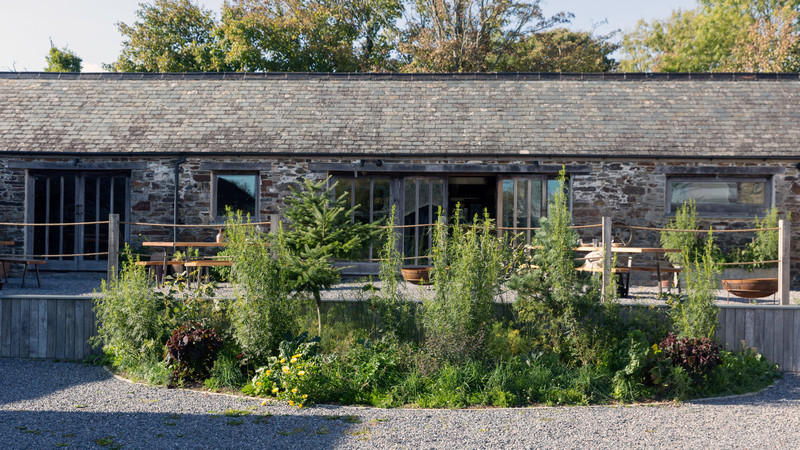 The result is a restaurant that starts out with many more operational challenges than most, though it's not necessarily obvious as a guest as to how restrictive these really are. Fortunately Dan Cox and head chef Michael Thompson know what they're doing so we're not here for nine courses of turnips (though they do crop up in several appealing guises). There's plenty to intrigue on the menu: raw and cooked lion's mane is an interesting opener and there's pure comfort in a cabbage roll stuffed with confit sheep, preserved courgette and peppers, alongside a warming miso sauce made from potato skins and beans. Desserts continue to impress with delicacy and resourcefulness: a perfect sabayon is dusted with chocolatey chicory root and topped with a crisp caramel disc of celeriac, while pectin extracted from last year's apples is used to set the raspberry and rose pâte de fruits. Service from ex-Amass Copenhagen staffer Cat Kirkwood is warm and knowledgeable and her non-alcoholic pairings - fig leaf tea, meadowsweet cordial - appeal as much as much as the line up of characterful wines.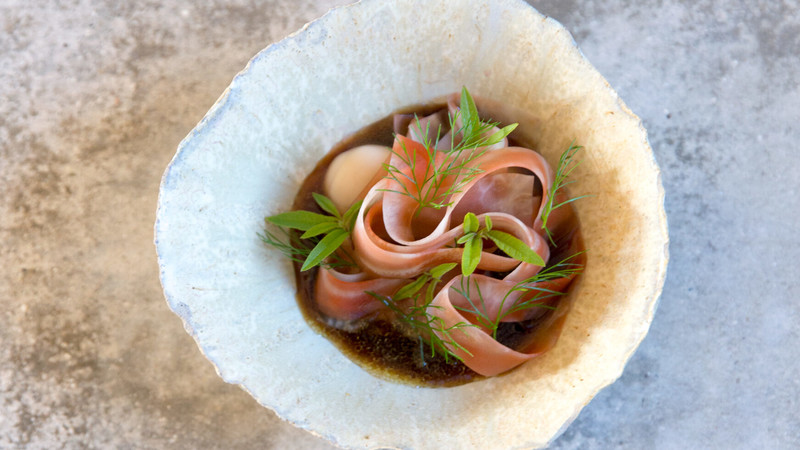 While the tasting menu in the restaurant proper is the current headline act, it's not the whole story at Crocadon. Next door Dan has built a stunning chef's table - it lies in wait for his return to the stoves for an exclusive counter dining experience, while across the courtyard Tim and Claire are preparing to open Mamm, a farm shop, cafe and community-focused space. When balmier days arrive, barbecues will take over from the restaurant's more casual Sunday lunch offering. We'll be back soon to inspect and give you the full run down.
Get the latest on new openings by signing up to The Good Food Guide's weekly newsletter.