At the start of this year, Heston Blumenthal ate lunch at the three-Michelin-starred L'Oustau de Baumanière near Avignon. That in itself isn't unusual – restaurants are his life, and this one has a special place in his heart. But this particular meal was unique, because he ate it backwards. 'We started with petit fours and coffee, and finished with the main course and an amuse bouche,' the 54-year-old tells me excitedly. It wasn't, he explains, an exercise in whimsy: he wanted to test his theory that eating the most sugary dish at the start of the meal helps you feel fuller sooner, so you take more time over your food and enjoy it more. The kitchen staff, he says, were happy to help with the experiment – which was a success. 'The difference is incredible,' he says. 'And you can try it at home!'

I'd wondered, in the past, whether Heston's madcap scientist persona was slightly exaggerated for professional purposes. But five minutes into our chat, when we've already ticked off the theory of relativity and string theory, I realise it's genuine. He's speaking to me over the phone from Les Alpilles in the south of France, where he moved 18 months ago with his wife Stephanie and their two-year-old daughter (he also has three adult children from his first marriage). He recently set up a laboratory nearby, where he plans to investigate such subjects as the properties of water and the mechanics of flavour perception. 'Eating is the most complex thing that the body has to do, even more so than reproduction,' he explains. 'Our relationship with food is what makes us human, and there's a strong argument that consciousness evolved through our senses.'

You might imagine Heston was born in a lab coat and glasses, but he actually spent the first decade of his working life as a salesman, debt collector and credit controller who cooked obsessively at the weekends. He only turned professional in 1995 when, aged 29, he bought a tumbledown pub called The Ringers in the Berkshire village of Bray and renamed it The Fat Duck. Soon, he was pioneering off-the-wall techniques, such as cooking vegetables in mineral water to stop them discolouring, and unveiled a tasting menu featuring the likes of the now world-famous snail porridge and bacon-and-egg ice cream.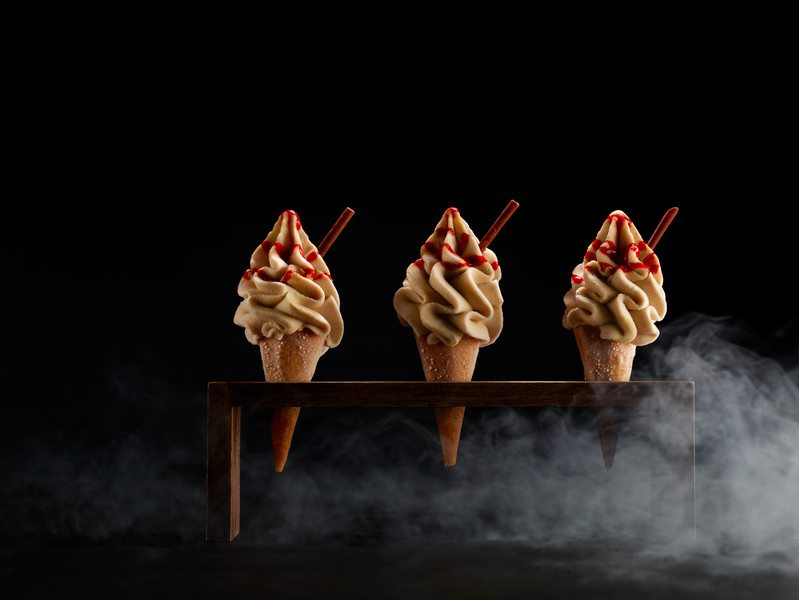 A slew of awards followed (The Fat Duck was crowned the UK's best restaurant by The Good Food Guide multiple times) along with the opening of Dinner by Heston at the Mandarin Oriental Hyde Park and a pub in Bray called The Hind's Head, a starry television career, an OBE, honorary degrees from Bristol, Reading and London universities and a fellowship of the Royal Society of Chemistry. But it's his work with Waitrose & Partners, which began in 2010, that made him a household name – the kind that doesn't need a surname. ('I was embarrassed by my name as a kid,' he laughs. 'Then, later in life, I thought, 'Well, it probably didn't do me too much harm.'')

The Heston from Waitrose range has brought his brand of whizz-bang magic into the nation's kitchens, with unique products such as salmon smoked with lapsang souchong, lemon sherbet gin and chocolate scotch eggs all firm favourites. Some of his products have even made the headlines: who could forget the Christmas pudding with a whole candied orange hidden inside, which proved such a hit in 2010 that people started reselling them on eBay for more than £100?

Heston dislikes the word 'brand'; he prefers to think of what he does with the supermarket as a democratic exercise, proving that, 'You don't have to go to an expensive restaurant to have these experiences.' When the Waitrose & Partners project was announced, there was an assumption by some that he would just stamp his name on the boxes; 'It was the opposite,' he says. He has spent the past decade visiting suppliers and tweaking his recipes so they can be scaled up for production. 'Sometimes, in the early days, there were 25 rounds of tests,' he recalls. 'The work that's gone into the products… I'm really proud of them, and the relationship has been wonderful. I loved the fact Waitrose & Partners invested in special machines to make the Ultimate Beef Burgers, so the mince all went in the same direction.' (He believes this yields a more succulent texture.)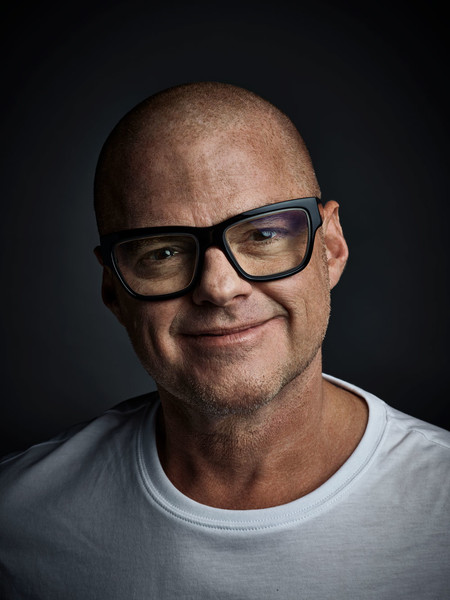 It's all a far cry from the London he grew up in during the 1970s, where 'olive oil was for blocked ears' and British cuisine was 'the laughing stock of Europe'. His mother, he says, was a good but simple cook – he certainly didn't grow up with 'lobster and caviar and tablecloths', as he puts it. 'I do remember going to Cornwall on holiday, sitting in the boot of the car, eating a pasty out of a brown paper bag and loving it,' he adds, smiling.

It's no surprise, then, that his mind was blown at 16 by a visit on a family holiday to, yes, L'Oustau de Baumanière. 'None of us had been to a Michelin-starred restaurant before,' he says. 'I remember the lavender, the crunch of gravel, the chink of glasses… I felt like I'd fallen down a rabbit hole into this multisensory wonderland. I wanted to replicate that feeling and share it with others.' The seeds of The Fat Duck's nostalgia-focused dining experience, which sees guests don headphones to listen to the sounds of breaking waves, had been sown.

When Heston returned home, he started buying books by famous French chefs, hoping to find answers – but he ended up with more questions. 'It was the first time I can remember wanting to know why,' he recalls. 'Why do you put eggs, sugar and milk in ice cream? Why do some chefs use glucose in their recipes and others use whipped cream?' Discovering that the shibboleths of classical cooking weren't actually set in stone felt 'like finding out Father Christmas isn't real', but it also gave him the confidence to start tinkering in the kitchen.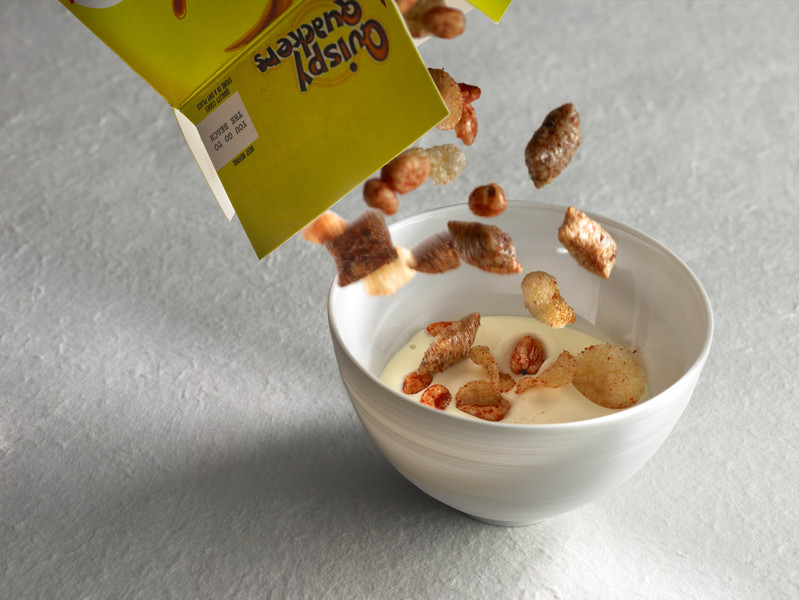 As a young man, when all his friends were out scoffing kebabs, he'd be at home 'doing ten different crème brûlées,' he laughs. There were plenty of disasters along the way but eventually, as he puts it, 'My need to question started to override my fear of failure,' and he sold his house to open The Fat Duck. 'It was my first paid job as a chef. When I look back at that, it looks stupid, or brave, or conceited – but I just really, really wanted to cook.'

The original tiny, cramped kitchen couldn't have been more different from the state-of-the-art operations he oversees there and at Dinner now. 'I didn't even have enough gas pressure,' he says. 'If I put a tub of green beans in a pan, it would come off the boil and take too long to come back up.' He solved the problem by cooking four to six beans at a time. 'A box took four hours.' Soon he was working 120 hours a week. 'I opened the restaurant in complete ignorance,' he admits. 'Do I want to go back there? Never. I'm so much happier now. Do I regret it? Not for a minute.'

Having a toddler has reminded him to slow down and enjoy the present. 'Kids' concept of time is something that exists before 'tick-tock' time has been applied to it,' he says – and there, sprinkled over our conversation like his signature popping candy, is the theory of relativity again. Einstein, you suspect, would have been delighted.
Interview by Emma Hughes and portraits Myles New. Originally published in Waitrose & Partners Food magazine, available now in store and as an app from the App Store or Google Play