Thank you for your review!
Reader reviews are integral to the compilation of The Good Food Guide, and each review is read by the editors and taken into consideration. Thank you for taking the time to share your restaurant experience with us.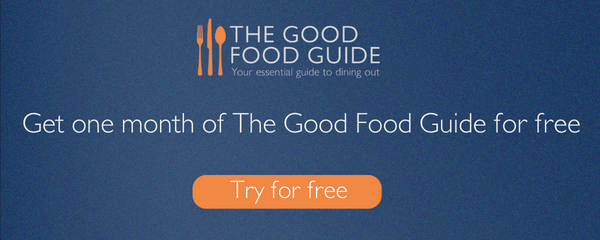 Join The Good Food Guide for the best dining advice on hand wherever you go. Find restaurants for every occasion, whether a top-rated dining experience, a relaxed bistro or pub meal, or a quick bite to eat at a local gem. Never pay for a bad meal again.
Subscribe and benefit from:
New restaurant reviews every week- be the first to discover the entries as they come in


Member events - including our 'meet the chef' series. After thoroughly enjoyable events at

The

Sportsman

and Pollen Street Social, we're delighted to announce that our next Meet

the

Chef members' lunch will be with Brad Carter of Top 20 restaurant Carters of Moseley.


Exclusive member perks. It might be a glass of champagne for you and your dining companions, perhaps a tour round the kitchen garden, or even 30% off your bill. Saving you more than your annual membership!


Receiving our informative weekly members newsletter, including latest dining news, industry interviews, local guides and reader recommendations