It's coming up to 10 years that you've been head chef at Le Gavroche (and many more since joining). How have you seen the restaurant, and the industry in general, evolve?
The restaurant has changed a little. When a restaurant has been successful for 50 years you don't want to alter things too much, but it is still important to evolve with new ideas, techniques, and the feel of the restaurant. We continue to push forward and adapt – for example, the dress code is not as strict as it was when the doors first opened. At its core, Le Gavroche is a classically French restaurant and it will always be that way, but it has definitely evolved over the years. In general, I think the industry is much more self-aware and understands the need to change in order to attract the younger generation to our industry.
Did you miss fine-dining when you took a three-year hiatus in the RAF catering corps?
Yes! There's lots of great opportunities in the forces and lots of different styles of dining, including fine dining, but I missed the feeling of being in a restaurant and doing two full services every day.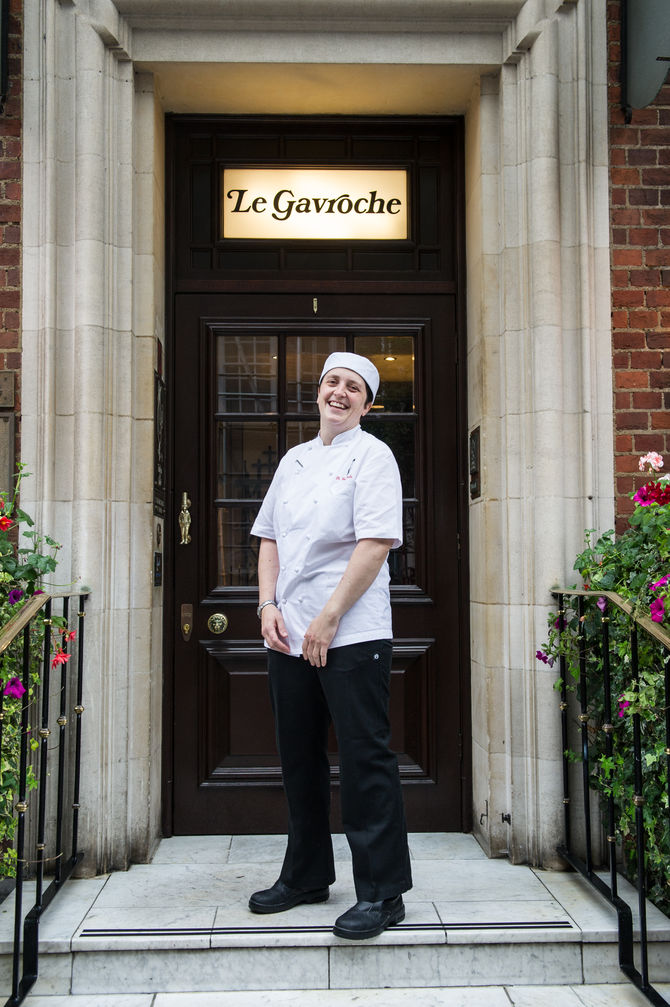 What's your favourite thing about being a chef?
The chance to be creative and do something that brings people great pleasure.
As an experienced chef, what would you say is the vital ingredient for a successful kitchen?
Teamwork is essential. If one person is missing from the chain or doesn't work together with the rest of the team, it can upset the service dramatically. At Le Gavroche, we're very much like a little family.
Your menu showcases seasonality, what is your favourite time of year for food?
The point where the seasons change is so exciting. Whether it's winter to spring, where you see peas, asparagus and morels, or autumn to winter with the cabbages, kale and roots.
Which one ingredient couldn't you cook without?
Salt.
What is the strangest request you have had from a diner?
An egg dish… without the egg!
What do you like to eat when you get home at the end of a long day?
As a chef, you can work very late nights so I try to avoid eating late when I get home. If I'm peckish, I do love Marmite on toast!
And finally… tell us something about yourself that will surprise your diners.
When I was younger, I wanted to be a footballer.
Published September 2017