This year's theme is Edible Britain so why not celebrate home-grown produce by visiting one of these fabulous places where verdant abundance sets the stage for some fine food? We've chosen some of the best restaurants with gardens – from tranquil urban courtyards to historic houses with pristine landscaping. Perhaps you'll feel inspired to grow something of your own, from a pot of herbs to a crop of courgettes.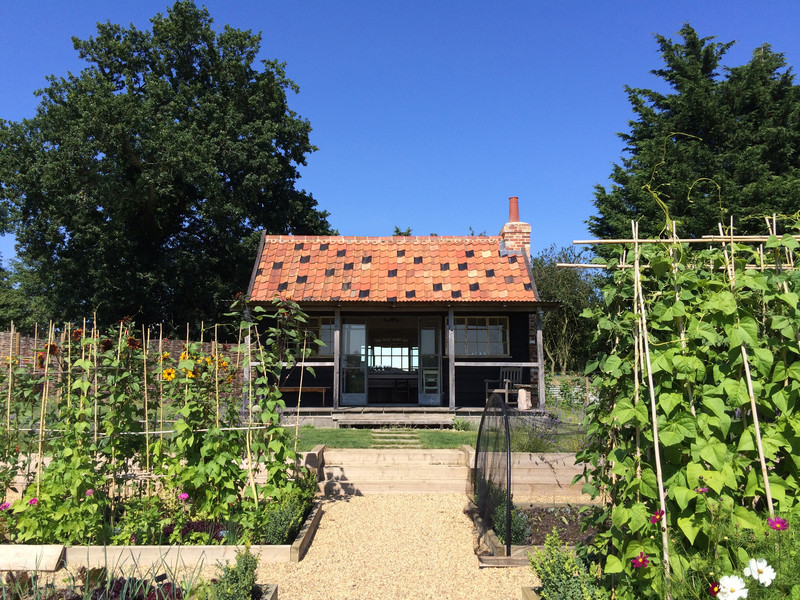 Urban
Garden Cafe, Garden Museum, Lambeth
This contemporary café, museum and educational space occupies a former church and graveyard where John Tradescant and his son (the 17th-century naturalists and plant collectors) are buried. Facing the courtyard garden, the café offers gutsy seasonal lunches seven days a week (dinner on Tuesday and Fridays). Next door is Lambeth Palace, home to one of England's oldest gardens, open to the public on the first Friday of the month from April to September.
The Gardener's Cottage, Edinburgh
Set in a secluded plot, this Georgian cottage was originally home to the gardener of the Royal Terrace Gardens. Expect communal eating and innovative, pared-back dishes rooted in the local landscape, with herbs, flowers, vegetables and berries sourced from the kitchen garden. The weekday set lunch is a steal at £15.
Pubs
The Horse Guards Inn, Sussex
Comfort is this place's raison d'être. Feel your shoulders drop as you dodge roaming chickens and choose a deckchair, bench or straw bale in this picture-perfect 17th-century pub garden. The seasonal menu is packed with ingredients from the vegetable patch and trusted local suppliers. Petworth Park, landscaped by Capability Brown, is just down the road.
The Beckford Arms, Wiltshire
This smart country inn's terrace and large garden are an alfresco heaven, complete with petanque piste, hammocks and sandpit. It's a fertile spot, and plenty of home-grown produce makes it onto the plate. Stretch your legs on the Fontill Estate on the doorstep.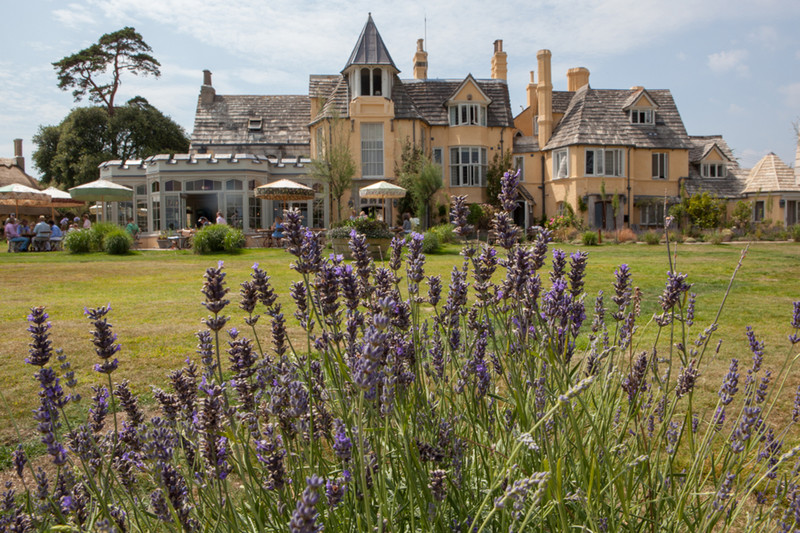 Kitchen gardens
Pythouse Kitchen Garden, Wiltshire
Just a few miles from The Beckford Arms, sit under a fruit tree in this beautiful 17th-century walled garden and glasshouse with an all-day restaurant, and take your pick from a seasonal menu based primarily on what they grow.
Pig on the Beach, Dorset
At the heart of this laidback country-house hotel – part of a growing litter of Pigs – is a passionate commitment to localism: if they haven't grown the food in the walled kitchen garden, it's sourced from within 25 miles. The terrace and sprawling lawns with views of Studland Bay are thronged come summer (retreat to the glasshouse-style conservatory if the weather proves fickle).
The Grove, Narberth, Wales
Pastoral loveliness, warm hospitality and luxury bestow a restorative feeling of contentment the moment you enter The Grove's grounds. The walled herb and vegetable garden and the local hedgerows provide inspiration for some seriously high-end cooking. Prolong the serenity and book a room.
The Ethicurean, Somerset
This place hardly needs an introduction, but for the uninitiated, Ian and Matthew Pennington are the self-taught irrepressible ambassadors of vegetable-led 'cuisine de terroir'. Fire, fermentation and an embracing of the wilder side of nature mark this restaurant in the Barley Wood walled garden apart from most.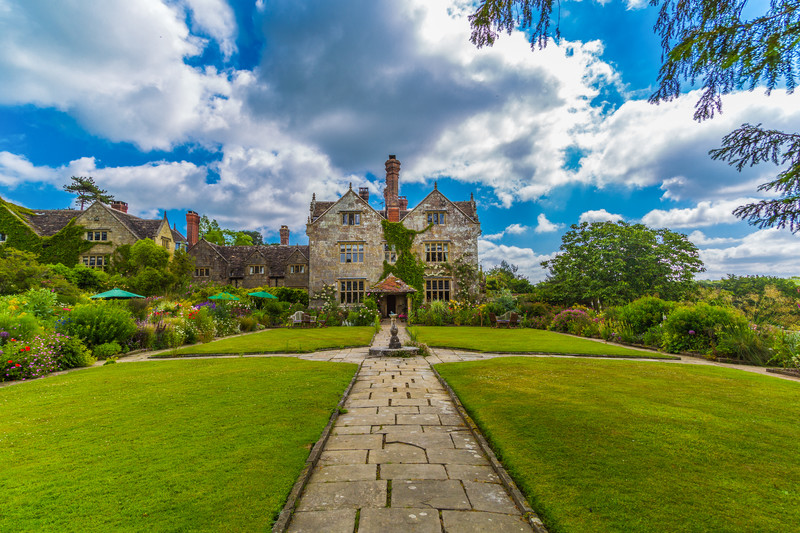 Impressive
Gravetye Manor, Sussex
The celebrated gardens and wooded parkland of this grand Elizabethan manor were designed by former owner, Victorian author and horticulturalist William Robinson, who pioneered a naturalistic style of horticulture. It makes a fitting Arcadian backdrop for chef George Blogg's elegant dishes.
The Salutation, Kent
The walled gardens of this Lutyens-designed country mansion in the medieval town of Sandwich are deservedly famous, having been designed by Lutyens himself. The pleasingly symmetrical plot is full of surprises, including the vegetable garden which chef Shane Hughes plunders for heritage vegetables and unusual herbs, to guide his contemporary seasonal cooking.
Plant nursery
Darsham Nurseries, Suffolk
This nursery is catnip for plant lovers. Looking out from the whitewashed café to the potager that satisfies most of the kitchen's needs, there's a real sense of connection between plot and plate. Expect punchy vegetable-led food, pickles, spice and all things nice.
Look out for the 8-page gardens special, free with Waitrose Weekend on 23 May.
You might also like...