Is Camellia Panjabi a rebel? She's comfortable with rattling conventions, loves what she calls 'cross-fertilisation' in food, thrives on change. 'If you don't do anything new, life would be too boring. You can't just go on opening new restaurants, you [must] have fun within your [existing ones].' She likes what she calls 'titillation' – in the purest sense of the word, of course. 'People come to us because they know we are passionate and good [at what we do] and experimental. They come with anticipation.'
Camellia's professional story begins in her home city, Mumbai – then Bombay – in the 1960s. With a Cambridge degree in economics, she landed a marketing job with the Taj Group. She was tasked with creating restaurant 'concepts' in the luxury hotels, ones that would bring customers flocking, including to the Taj Mahal hotel as it underwent refurbishment. The flagship property was to have a new restaurant, called Tanjore after the cultural capital of Tamil Nadu. Its design would be inspired by south-Indian temples with their intricately carved pillars and pale marble. It would serve the food of the north-Indian state of Punjab some 2,000 miles away.
'I remember thinking how will I write a press release about a Tamilian courtyard serving Punjabi food? It didn't make sense'. Camellia recalls 'muttering' about the disconnect, wondering how butter chicken, fried Amritsari fish, and tarka dal would work in such a southern space. She had a point of course, but regionality was not then part of the culinary conversation, despite the fact that India (pop. 1.4b) is the same size as western Europe and every state the size of a European country. Over 100 languages are spoken, and the geography embraces oceans, tropical rainforests, deserts, and soaring mountains. For complex socio-economic reasons, Punjabi food was the accepted cuisine in the (limited) restaurant scene of the time.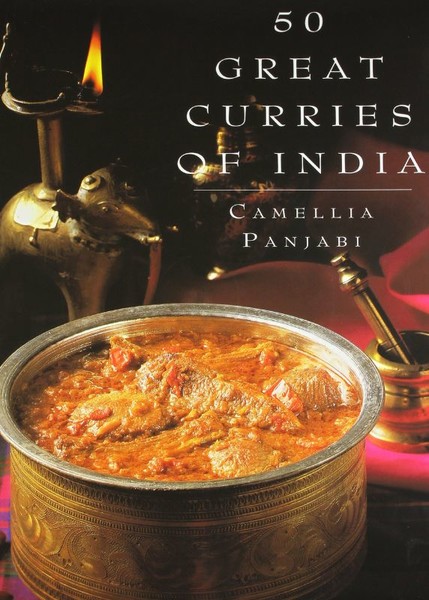 Camellia tells the story in her 1994 book 50 Great Curries of India. The book celebrates classic Indian cuisine with recipes collected from across the subcontinent, from Mangalorean cauliflower and potato curry to Bengali chicken dopiaza, and lamb with cardamom from the Sindhi community of Mumbai, to green chicken korma from Bhopal. It has sold almost 2 million copies worldwide, and as food writer Nigel Slater testifies, is a book to 'delight, educate and inspire'.
But back to Mumbai. Undeterred by convention, Camellia took her regional food ambitions to London to open Bombay Brasserie for Taj Hotels in 1982. It was the first restaurant – including in India – to serve the food of the city, any city in fact. 'Bombay is a polyglot, varied community,' she says. 'There's the food of the Parsi people, Maharashtrians, Gujarati, Christians. It's a city with great character from its diversity. But its food had never been appreciated because it had never been presented as a whole.' The new restaurant, in Kensington, served street food chaat such as sev batata puri, Goan fish curries, and homestyle fish with green chutney baked in a banana leaf, telling the story through food of a vast, vibrant, cosmopolitan city.
'Fay Maschler's glowing review came out on the sixth or seventh day after opening,' says Camellia. 'That same evening we got 75 bookings and we never looked back.' In a 2012 interview with Caterer & Hotelkeeper, Fay picked out Bombay Brasserie, along with the likes of Kensington Place, St John and Aubergine, as a game-changing restaurant of the 1980s and 90s saying 'the grip of the conventional menu was shattered'. It was glamorous and opulent too, worlds away from the Indian curry houses run largely by Bangladeshi restaurateurs.
It wasn't until her sister Namita and brother-in-law Ranjit Mathrani opened Chutney Mary (originally at World's End, now in the West End) in 1990 that the 'concept' of Bombay Brasserie took off, however. Serving regional Indian food with sleek service in an elegant dining room, Namita and her husband recruited chefs trained in the cooking of their region of India, who made sauces from scratch, ground spices as required, and cracked fresh coconuts rather than opened tins.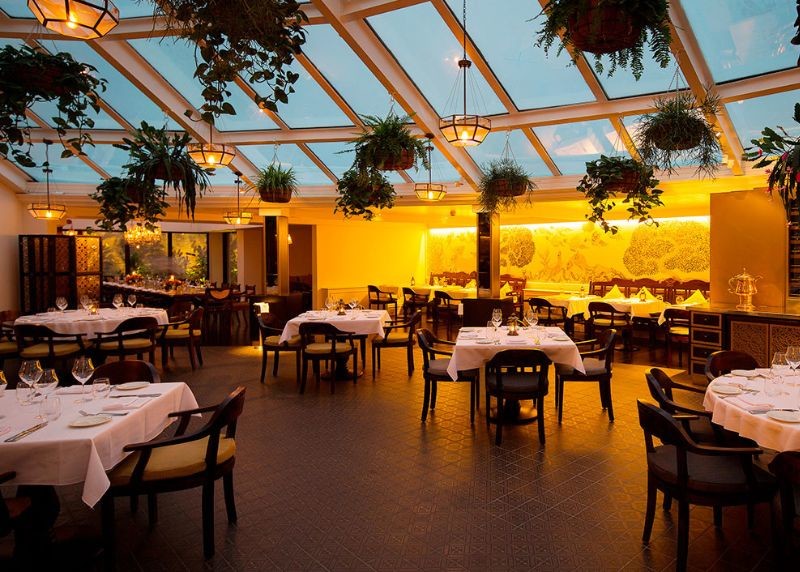 The 'concept' grew into the MW Eats collection, with Chutney Mary joined by the venerable Veeraswamy, the classy Belgravia grill restaurant Amaya, and seven informal Masala Zones. Camellia, who left Taj in 2001 after 30-plus years' service to join MW Eats as a director, says the team now looks for chefs ready to innovate too – she likes that quality, a readiness 'not to get stuck in the past, and to bring playfulness [to food]'. Chutney Mary remains a place to find such dishes as venison samosa, Afghan chicken tikka, and Alleppey prawn curry. Indian sushi will land soon on the menu at Amaya and there's naan bread too, puffed and glistening with ghee, and showered in truffle. 'We thought why not? My customers like truffle,' says Camellia, directly.
Camellia paved the way for a raft of superstar chefs such as Atul Kochhar, Vivek Singh, Vineet Bhatia and Aktar Islam. Could acclaimed restaurants such as Tamarind and Cinnamon Club (2001), Benares (2003), or more recently Opheem (2018), Pahli Hill (2020) and Bibi (2021) have opened were it not for Camellia and her questioning, determined ways? Arguably not.
So, is it time to stop, job well done? There's still stuff to learn, Camellia insists, there are still conventions to rattle. She approves of the Japanese principle of kaizen, the power of continuous, small-step improvements.'And there's a phrase in Gujarati – avay sun. It means 'what next?' or 'now what?'. It's about moving forward. Every time I meet the team and discuss things with them, I end with "avay sun?".'
Read more interviews by signing up to The Good Food Guide Weekly here.
Read CODE Hospitality's Women of the Year 2023 full list here.